Part One: What is FORTIFIED?
First, let's begin with Certified. When building a new home, upon final inspection you will receive a certification stating that your home meets all standard building codes specific to your state's requirements. These basic, minimal building codes are intended for life safety, only.
FORTIFIED, means not only are the standard building codes met, but a layer of protection has been added to ensure that your home is built to the highest standards.
Keeping life safety, your home, and your home's posessions as safe as possible, is what being FORTIFIED is all about.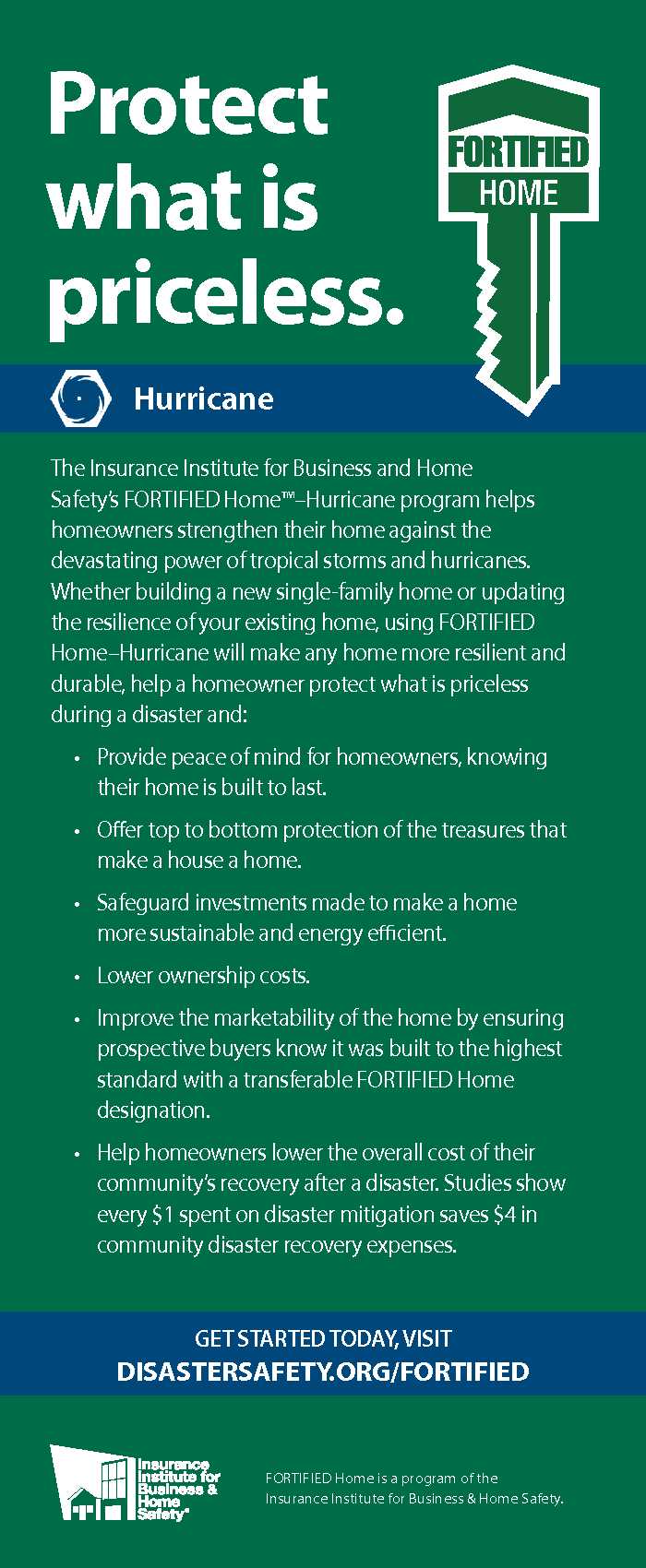 University of Alabama and coauthored by the University of Mississippi & Auburn University, shows that a FORTIFIED designation increases a property's value by 7%.
There are three different levels of FORTIFIED designations. Bronze, Silver, & Gold. Visit DisasterSafety to learn more.
Did you know that 50% of waste & debris left behind after a severe storm or other disaster is from construction and/or construction materials? By reconizing the natural disasters common to your specific demographic area, the design and build of your home should be constructed to withstand the natural surrounding habitat and be consistent with floodplains.
Up Next...
Part Two: Benefits, Savings, & Incentives of being FORTIFIED